NFC East New York Giants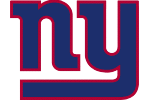 Finished 2004 season 6-10, 2nd place in the NFC East behind the Eagles
Key returning starters:
Eli Manning – QB
Tiki Barber – WR
Jeremy Shockey – TE
Amani Toomer – WR
Michael Strahan - DE
The Giants are coming off a rebuilding year and rookie season for Eli Manning. The big question from the Giants camp is what kind of year will Manning have? The Giants brought in All-Pro receiver Plaxico Burress to give Manning a dangerous offense with Barber, Shockey and Toomer.
2004 Stats:
Ranked 23rd overall in offense, #11 ranked in NFC
Ranked 13th overall in defense, #5 ranked in NFC
Your thoughts on the New York Giants this upcoming 2005 season...strengths/weaknesses and your prediction on where they will finish in the division.